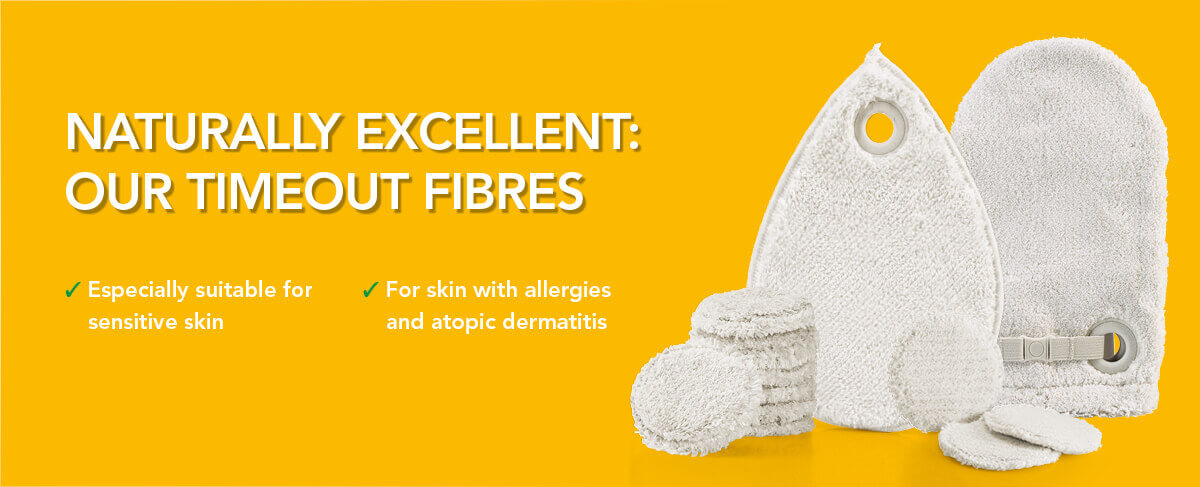 Our timeout fibres are tested to be particularly skin- and allergy-friendly.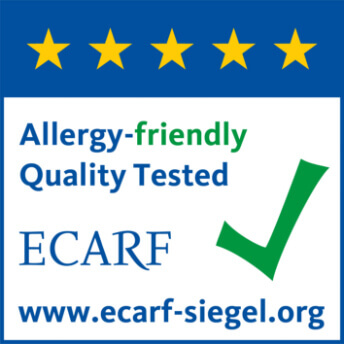 We are proud to announce that our timeout fibres are certified by the European Centre for Allergy Research Foundation (ECARF).
This internationally known seal distinguishes products and services that provide greater safety for people with allergies and sensitive skin.

All requirements are always state-of-the-art and the test procedures also follow strict and objective criteria. For more information see:
www.ecarf-siegel.org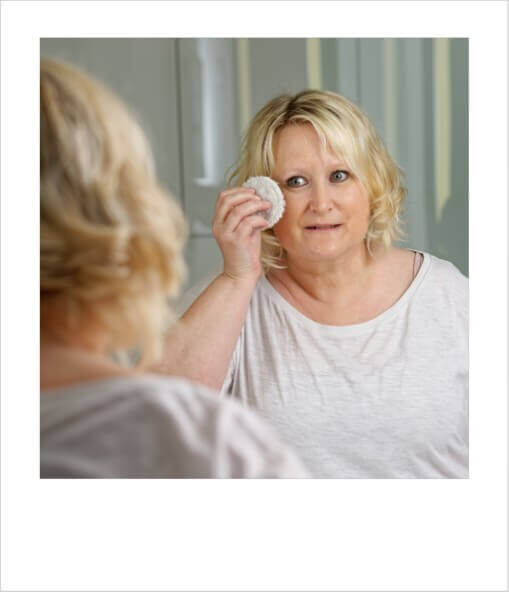 Our timeout fibers are:
check

Especially suitable for sensitive skin

check

For skin with allergies and atopic dermatitis

check

Durable, environmentally friendly and hygienic
Clean your skin extra gently and especially thoroughly
- only with water!
The fibres are suitable for all skin types, particularly durable and washable again and again. This not only saves you money, but also protects the environment.
Take a look at our shop right now! It is simple: just click on your desired product: