---
At JEMAKO, you have many professional opportunities and possibilities. We would be delighted to welcome you to our team!
We are always looking for committed and competent employees. Besides individual career opportunities and varied tasks in the many different areas of our company, we offer the chance to be part of a great team, in which you are practically guaranteed to have fun.
---
---
Softwareentwickler / Programmierer (M/W/D)
Rhede
Vollzeit
Wir sind eine der führenden Marken auf dem Gebiet der Reinigungssysteme für Haushalt und Gewerbe. Die persönliche und professionelle Beratung unserer Kunden steht bei uns an erster Stelle. Aus diesem Grund werden unsere Produkte ausschließlich auf dem Wege des Direktvertriebes durch selbständige Vertriebspartner angeboten.

Zum nächstmöglichen Zeitpunkt suchen wir im Bereich der Softwareentwicklung einen engagierten Programmierer m/w/d zur Verstärkung unseres Teams.
Ihre Aufgaben
Weiterentwicklung der firmeneigenen Homepage inkl. Onlineshop
Neu- und Weiterentwicklung interner Systeme z. B. zur Interaktion mit dem Warenwirtschaftssystem
Neu- und Weiterentwicklung von Anwendungen für die JEMAKO Vertriebspartner
Support für Anwender
Ihr Profil
Sie verfügen über ein Studium im Bereich der Informatik, alternativ haben Sie eine abgeschlossene Ausbildung als Fachinformatiker oder Sie haben in einem artverwandten Beruf entsprechende Berufserfahrung gesammelt.
Sie besitzen umfangreiche Kenntnisse und sind versiert in PHP, Java, JavaScript, jQuery, CSS und SQL (relationale Datenbanken)
Sie beherrschen Englisch sicher in Wort und Schrift.
Sie zeichnen sich durch hohe Eigeninitiative und Selbständigkeit aus.
Sie sind teamfähig, denken analytisch, arbeiten sorgfältig und verfolgen engagiert gemeinsam vereinbarte Ziele.
Wir bieten
Die Möglichkeit, in einem dynamisch wachsenden Unternehmen mit Ihren Ideen und Erfahrungen zum Gesamterfolg beizutragen
Einarbeitung und Unterstützung durch Ihre zukünftigen Kollegen in der IT-Abteilung und das gesamte JEMAKO Team
Eine leistungsgerechte Vergütung und Sozialleistungen in Festanstellung und Vollzeit
Können wir Sie für diese spannenden Aufgaben begeistern? Dann senden Sie Ihre vollständigen Unterlagen unter Angabe des frühestmöglichen Eintrittstermins und Ihrer Gehaltsvorstellung per E-Mail (
karriere@jemako.com
) oder per Post an Frau Nina Epping.
Wir freuen uns auf Ihre Bewerbung!
You did not find the right job advert for you? Then we look forward to your unsolicited application.

Simply send us your complete application documents (letter, current photo, CV, certificates and work/placement references, samples of work if required) and specify the type of job that interests you.
---
Manager of the Research & Development department

With my team, I work on innovative ideas for products and production processes every day. In addition to the efficiency, environmental compatibility and sustainability of our products, our priorities are customer benefit as well as high quality and durability. For me, working for JEMAKO means researching for sustainable development.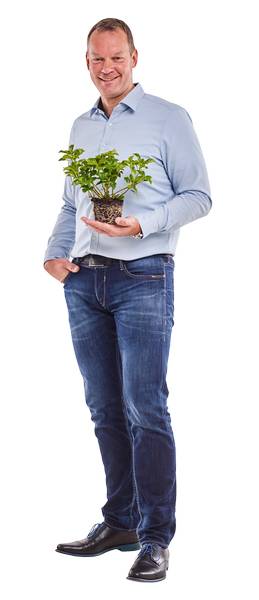 ---
Many areas, many possibilities, many opportunities
What are your strengths and what are your interests? Whatever direction you would like to take - JEMAKO offers you a wide variety of training opportunities:
Industrial management assistant (since 2016 also possible in combination with a dual course of study/area of economy)
Assistant trained in warehouse logistics
Media designer
Textile laboratory technician
Laboratory chemist
IT specialist in application development
IT specialist in system integration
Industrial mechanic
Work placement abroad during the training
Training courses with high quality content provided by dedicated colleagues and training instructors
Insights into all the areas of the company through in-house training schedules and structured department programs
Friendly and open colleagues
---
Currently, we have no vacancies.
---

We address each other informally, have the required respect for each other and only very seldom wear ties.

Special training and further training opportunities and we also make in-house training courses possible.

Without good communication between the departments and within the team, nothing works here.

Part-time working arrangements, flexible working hours and much more make the balancing act between work and family possible.
---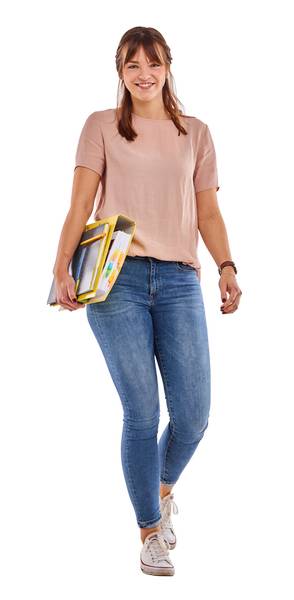 Is completing a dual course of study

Training and studying at the same time – it can sometimes be a lot. At JEMAKO, I receive not only qualified training but also all the support I need. In this way I can combine training and studying without any stress.

---
WOULD YOU LIKE
TO TRY JEMAKO? NO PROBELM!
You can complete various work placements in our company. Whether you are at school, a student or simply wish to expand your horizons. We offer you a comprehensive insight into the different work areas at JEMAKO. For example, these include:
An advertising department
Research & Development
Product management
The warehouse
Electronic data processing (IT)
The commercial area
Interested? Then why not apply right now!
---