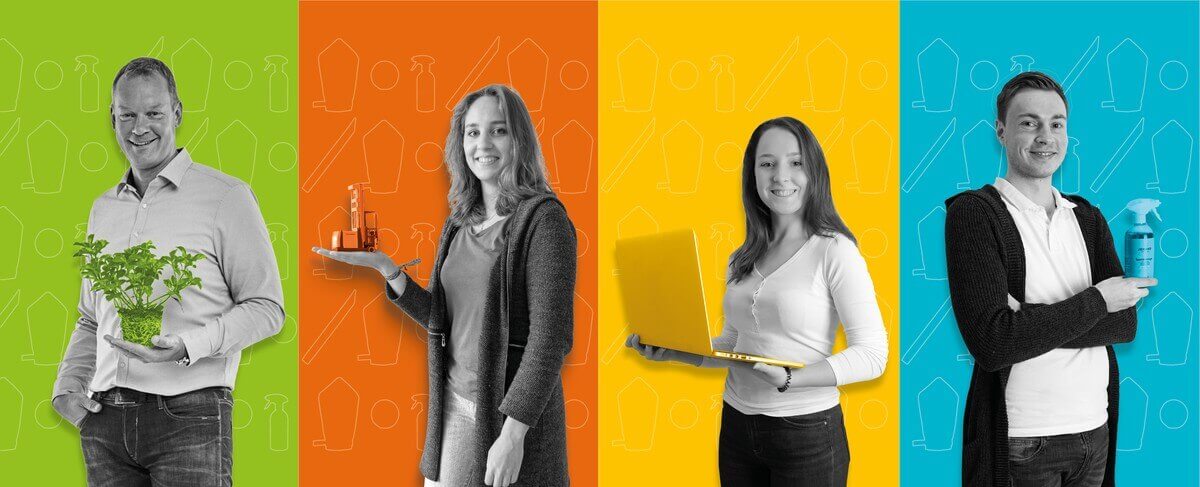 ---
Become a part of the team JEMAKO
---
At JEMAKO, you have many professional opportunities and possibilities. We would be delighted to welcome you to our team! We are always looking for committed and competent employees. Besides individual career opportunities and varied tasks in the many different areas of our company, we offer the chance to be part of a great team, in which you are practically guaranteed to have fun.
---
---
LEITUNG (M/W/D) für die Bereiche Qualität, Umwelt, Energie & Arbeitsschutz
Rhede
Vollzeit
Wir sind ein Team und verhalten uns auch so. Gemeinsam produzieren wir hochwirksame und innovative Reinigungsprodukte. Premium-Qualität, Produktionsstandards "Made in Germany" sowie ein verantwortungsvoller Umgang mit Mensch und Natur werden bei uns groß geschrieben. Gestalten Sie JEMAKO aktiv mit und unterstützen Sie uns dabei immer besser zu werden.
IHRE AUFGABEN SIND:
Aufbau und Steuerung der Bereiche Qualität, Umwelt, Energie & Arbeitsschutz
Erstellung, Planung, Kontrolle, Einhaltung und Pflege von Spezifikationen in Bezug auf Qualitätsaspekte für alle JEMAKO Produkte
Planung und Steuerung von Prüfplänen und –methoden
Entwicklung und Auswertung eines Qualitätskennzahlensystems/ Qualitätsmanagementsystems (inkl. Verfahrens- und Prozessbeschreibungen)
Prozessoptimierung von Reklamationen auf Kunden- und Lieferantenseite (inkl. 8D-Berichte)
Überwachung von Qualitätsanforderungen sowie die Meilensteinüberprüfung von Projekten der Abteilung Forschung & Entwicklung
Unterstützung bei der Erstellung von Arbeitsanweisungen für den gesamten Produktionsbetrieb
Durchführung von Zertifizierungs-, Kunden-, Lieferanten- sowie internen Audits
Wertschätzende und zielorientierte Führung der Mitarbeiterinnen und Mitarbeiter
SIE BRINGEN DIESE QUALIFIKATIONEN MIT:
Ingenieur- oder wirtschaftswissenschaftliche Ausbildung
Langjährige (min. 5 Jahre) Führungserfahrung/Leitungsfunktion
Fundiertes Wissen im Umfeld der Qualitätssicherung und des Qualitätsmanagements
Hohes Verantwortungsbewusstsein und ein gesundes Durchsetzungsvermögen
Prozessorientiertes und strukturiertes Handeln in allen Bereichen
Technisches Verständnis und Kenntnisse im Bereich der Herstellung von Textil- und Chemieprodukten sind wünschenswert
WIR BIETEN IHNEN:
Leistungsgerechte Entlohnung
Familienfreundlichkeit
Mitarbeit an zukunftsorientierten Projekten
Hohe Diversität
Unternehmensentwicklung mitgestalten durch hohen Handlungs- & Gestaltungsrahmen
Work-Life-Balance durch flexible Arbeitszeiten
Wir freuen uns auf eine aussagekräftige Bewerbung inkl. Lebenslauf und Angabe über Ihre Verfügbarkeit und Gehaltsvorstellung an Frau Nina Epping (
karriere@jemako.com
).
Willkommen bei JEMAKO
PRAKTIKANT IM MARKETING (M/W/D)
Rhede
Praktikum
WIR DENKEN PUTZEN NEU. UND VOR ALLEM EINFACH. SIMPLY CLEAN.
Wir setzen auf saubere Leistung, ein sauberes Miteinander und einen sauberen Weg in die Zukunft. Unsere 20-jährige Erfolgsgeschichte zeichnet sich durch eine bodenständige Tradition mit verantwortungsvoll hergestellten Reinigungsprodukten sowie nachhaltiger Personal- und Standortpolitik aus.

Du suchst während deines Studiums nach ersten Berufserfahrungen im Job? Dein Fokus liegt auf Marketing & Management und deine Stärke ist Kommunikation? Dann komm ab sofort für mindestens fünf Monate zu JEMAKO nach Rhede/ Westfalen.
DEINE AUFGABEN SIND:
Das Team im Tagesgeschäft unterstützen
Informationen zu Märkten, Produkten, Zielgruppen in der digitalen und nicht-digitalen Welt recherchieren, analysieren und aufbereiten
Marktforschungsprojekte unterstützen und ggf. eigenständig betreuen
An der Entwicklung und Einführung von Produktneuheiten mitwirken
Interne und externe Kommunikation sowie die hauseigene Pressearbeit mit vorantreiben
Die Entwicklung und Auswertung unserer digitalen Kommunikation (FB, IG, Influencer-Marketing) unterstützen
DU BRINGST DIESE QUALIFIKATIONEN MIT:
Du studierst Betriebswirtschaft, Wirtschaftswissenschaften, Kommunikationswissenschaft, Marketing, Management, Medienwissenschaft oder einen vergleichbaren Studiengang
Erfahrung durch ein Praktikum oder eine ähnliche Tätigkeit
Flexibilität, Offenheit und Teamgeist
Du bist eine kommunikative Persönlichkeit und begeisterst dich für Marketing & Kommunikation
Kenntnisse in Online-Medien von Vorteil – insbesondere Facebook und Instagram
Sicherer Umgang mit den gängigen Office-Anwendungen
WIR BIETEN DIR:
Einen spannenden Unternehmensalltag in einem dynamischen Team mit flachen Hierarchien
Raum für Kreativität und Eigeninitiative
Mitarbeit an zukunftsorientierten Projekten
Die Zusammenarbeit mit Profis aus verschiedenen Fachbereichen, die deine Weiterentwicklung optimal unterstützen
Vergütung für dein Praktikum
Eine flexible Arbeitszeitgestaltung
Gut zu wissen:
JEMAKO hat ein umfangreiches Schutz- und Hygiene-Konzept, das erfolgreich greift. Deshalb sind unsere Mitarbeiter und wir als Unternehmen auch in der aktuellen Lage gut aufgestellt.
Du hast Interesse?
Wir freuen uns auf deine aussagekräftige Bewerbung inkl. Lebenslauf und relevanter Zeugnisse
per E-Mail
(
karriere@jemako.com
) oder per Post an Frau Nina Epping. Bitte vermerke zusätzlich dein frühestmögliches Startdatum.
Willkommen bei JEMAKO.
---
Manager of the Research & Development department

With my team, I work on innovative ideas for products and production processes every day. In addition to the efficiency, environmental compatibility and sustainability of our products, our priorities are customer benefit as well as high quality and durability. For me, working for JEMAKO means researching for sustainable development.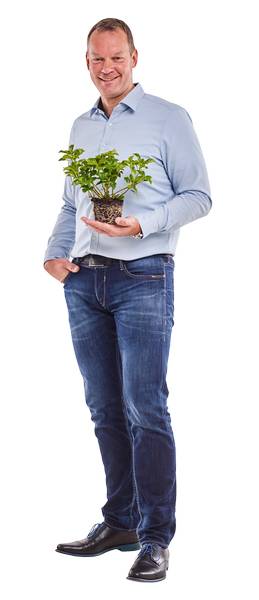 ---
Many areas, many possibilities, many opportunities
What are your strengths and what are your interests? Whatever direction you would like to take - JEMAKO offers you a wide variety of training opportunities:
Industrial management assistant (since 2016 also possible in combination with a dual course of study/area of economy)
Assistant trained in warehouse logistics
Media designer
Textile laboratory technician
Laboratory chemist
IT specialist in application development
IT specialist in system integration
Industrial mechanic
Machine and plant operator (focus on textile technology)
Work placement abroad during the training
Training courses with high quality content provided by dedicated colleagues and training instructors
Insights into all the areas of the company through in-house training schedules and structured department programs
Friendly and open colleagues
---
MASCHINEN- UND ANLAGENFÜHRER/IN (Schwerpunkt Textiltechnik)
Rhede
Vollzeit
Wir denken Putzen neu. Und vor allem einfach. Simply clean.
Wir setzen auf saubere Leistung, ein sauberes Miteinander und einen sauberen Weg in die Zukunft.
Du hast Lust, vom ersten Tag an Teil eines starken Teams zu werden und herauszufinden, was in dir steckt? Dann starte
zum 1. August 2021 deine Ausbildung bei uns
.
Wir freuen uns auf deine
vollständigen Unterlagen
(Anschreiben, Lebenslauf, letzten zwei Zeugnisse, Praktikanachweise) per E-Mail (
karriere@jemako.com
) oder per Post an Frau Nina Epping.
Willkommen bei JEMAKO.
---

We address each other informally, have the required respect for each other and only very seldom wear ties.

Special training and further training opportunities and we also make in-house training courses possible.

Without good communication between the departments and within the team, nothing works here.

Part-time working arrangements, flexible working hours and much more make the balancing act between work and family possible.
---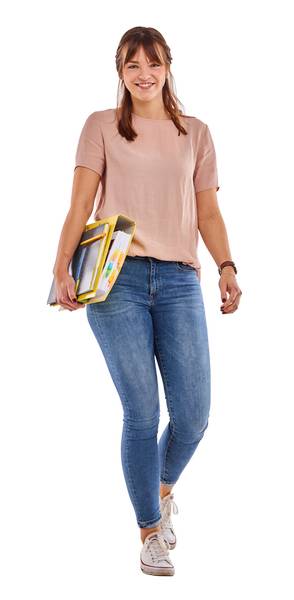 Is completing a dual course of study

Training and studying at the same time – it can sometimes be a lot. At JEMAKO, I receive not only qualified training but also all the support I need. In this way I can combine training and studying without any stress.

---
WOULD YOU LIKE
TO TRY JEMAKO? NO PROBELM!
You can complete various work placements in our company. Whether you are at school, a student or simply wish to expand your horizons. We offer you a comprehensive insight into the different work areas at JEMAKO. For example, these include:
An advertising department
Research & Development
Product management
The warehouse
Electronic data processing (IT)
The commercial area
The production
Interested? Then why not apply right now!
---